Posted by KM Herbals on Feb 23rd 2021
High-end cosmetics and body care products are essential for the success of a professional salon or spa. If you want to be able to fully meet the needs of your clientele, having the proper wholesale skincare products on hand at all times might mean the difference between a dedicated customer or a negative review.
Whether it's a rich herbal moisturizing lotion or a soothing facial serum, you want to leave your clients feeling beautiful and refreshed. By making it a point to choose a high-quality wholesale product line for your spa, you will be able to provide a fuller, more worthwhile experience for your clients that will leave a lasting impression.
While the presentation is certainly important, the effects of the products you rely on matter even more. Salon-quality skincare products should be formulated with natural plant-based ingredients that are known to get results. A luxury experience that starts with pleasant floral aromas and ends with brighter-looking, rejuvenated skin is what you should strive to provide.
The following guide will help you determine what kinds of skincare products you should choose for your business, from the ingredients they are formulated with to the potential benefits that they offer. If you operate a spa or any kind of wellness boutique or salon, the information below will get you started on the right track!
How to Select The Finest Skincare Products
Selecting the right products for your spa is an important step toward creating a truly holistic service that will meet the needs of your clients. When it comes to personal wellness and beauty services, one of the key points you need to always keep in mind is that you want your customers to feel beautiful and cared for. Whether it's through a calming, zen-like atmosphere or the soothing aromas of an aromatherapy blend, everything should be cultivated with this goal in mind.
Being meticulous about the skincare products that you select for your business is necessary, otherwise you might wind up with products that don't quite generate the proper feel or get adequate results. Here are some ways you can tell if the products you are considering are of a suitable enough quality:
Focus on using only natural ingredients. While artificial chemical ingredients aren't necessarily a dealbreaker, many of these ingredients don't actually provide any substantial benefits. Due to the lack of natural vitamins and minerals in these substances, they tend not to have as big of an impact on our skin.
The use of essential oils. These natural plant oils have been used for thousands of years and are considered to be the "essence" of a plant. While these oils are mostly known for their use in aromatherapy, they also provide benefits when used in creams, toners, and skin serums as well. High-quality wholesale skincare products will often include aromatherapy oils in order to create beneficial aromatic or topical effects.
Handcrafted formulas. There is nothing inherently wrong with mass-market production, but all too often, these practices are associated with waste and low-quality ingredients. If the products you choose are crafted by hand in smaller batches, using high-quality all-natural ingredients, there is a much better chance that they will be a better fit for your needs.
Sustainable practices. If you want to do your part to help the environment and align your business or brand with sustainable values, it's important that the skincare products you offer are crafted with care and respect for the planet. This means that all of the ingredients should not only be sustainably sourced, but fully biodegradable as well.
Our line of spa-quality wholesale skincare products takes all of these important factors into account, so if you are searching for a way to improve the experience that you offer to your customers, this is the best place to start. Not only are all of our aromatherapy skincare products formulated with botanical ingredients, our values are also based around community and sustainability, so you know with full confidence that you are investing in quality.
Skincare Essentials to Consider For Your Spa
What does a quality skincare line actually look like? Depending on the kind of business you are running or the services you provide, the products that you will require may differ substantially. A professional wholesaler of fine skincare products should have a full range of different kinds of body care and beauty products to choose from. This will make it easier for you to source the goods you need and attend to your customers properly.
Here are some of the most important products you will want to think about purchasing for your business if you are operating a spa, salon, or wellness center.
Facial Cleansers
High-quality cleansers are a central part of most effective skincare routines and often play a role in various services you might offer clients. Natural cleansers are often used at the start of a beauty regimen in order to remove makeup, dead skin, and other kinds of dirt in order to prep the skin for moisturizers and cosmetics.
Natural facial cleansers typically work to reduce the appearance of pores and will clean the skin without disrupting its balance. Many mass-market cleansers use harsh ingredients that unfortunately strip the oils on your skin, leaving it open to dryness, irritation, and peeling.
You will find a great variety of carefully-formulated cleansers in our store, such as our Chamomile Facial Gel Cleanser and Illuminating Facial Polish.
Skin Toners
Essentially, a toner is a water-based skincare product that helps to hydrate and nourish the skin. The right toning products not only help to revitalize skin and leave it looking glowy, but they also help make moisturizers more effective. For this reason, most skin experts recommend that a toner be applied after a cleanser but before your moisturizer, in order to maximize their effectiveness.
To give your clients a real treat, we carry a variety of invigorating and skin-enhancing hydrosols in our store. Hydrosols are natural toners produced by distilling flowers, leaves, and other plant parts, in order to create a substance that is not unlike an essential oil, although far less concentrated. Our line of hydrosols not only make a great skincare product you can offer in your spa, but are also useful for various aromatherapeutic purposes as well.
High-Quality Moisturizers
Effective moisturizers are one of the most in-demand skincare products out there, and a great asset for any spa or salon. Whether it's due to constant environmental damage, lifestyle habits, diet, or other factors, many of us deal with dry skin, and all of its various related symptoms, such as redness, flakiness, peeling, and irritation. Products that can help manage these issues in a gentle and natural way are top priority if you want to offer a comprehensive and holistic experience for clients.
What separates a high-quality moisturizing product from the plethora of mass-market offerings that are out there, is usually the emphasis on superior ingredients. A beneficial moisturizer will rely on wholesome plant-based ingredients that encourage softer, smoother, more hydrated skin. For instance, our Althea Rejuvenating Moisture Creme contains powerful natural ingredients like Marshmallow root, Seaweed extract, Aloe Vera, and enriching Shea Butter, for a deeper level of moisturizing and protection.
Body Care Products
Luxurious all-natural body care products such as body butters, hand and foot creams, shaving products, and other kinds of beneficial scrubs and sprays can help you greatly improve the services you offer to clients.
These kinds of products help to slough away dead skin, soothe sunburns and other forms of irritation, and can help alleviate dryness. Body care products are also used to reduce the appearance of stretch marks, while others are simply formulated to feel warming and soothing on the skin, making them a great way to pamper your clients and give them that indulgent experience they are looking for.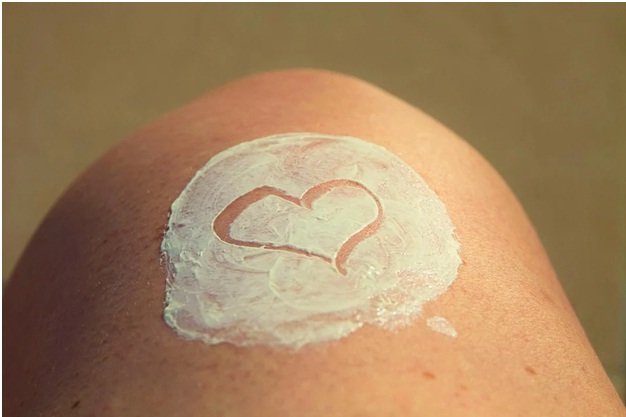 For anyone seeking a line of wholesale skincare products that may help to completely change the quality of service that you provide for your clients, you will find our selection will more than meet your expectations. Featuring an array of handcrafted body lotions and oils that only use top-quality plant-based ingredients, our body care options epitomize luxury and self-love.
Aroma Wellness Formulas
For a different kind of product line you can potentially offer your customers and clients, you may want to think about including natural aroma wellness products as well. We have a variety of such products that are simply crafted to promote general wellness, including our line of aromatherapy bath salts. These hydrotherapeutic mineral salts can be used for a full body treatment or added to a foot bath for the client to enjoy with other treatments, making them the perfect relaxing and revitalizing product to add an extra dimension to your services.
Aromatherapy Products
Here at KM Herbals, we specialize in powerful all-natural aromatherapy products. We believe strongly in the power of aromatherapy to promote wellness and a healthy atmosphere, and our wholesale product line can help you provide this experience to your customers. We offer a variety of high-quality aromatherapy blends that you can use in diffusers or mix with a carrier oil in order to make your own massage oils or other personal care products.
Aromatherapy can be an effective way to create a more engaging experience for clients, so whether you plan on using these products in your place of business, selling them to customers, or both, our selection of natural blends will more than meet your needs.
Wholesale Skincare Products That Will Make a Difference For Your Clients
Our luxury spa line of quality skincare products can help you improve the way you do business and the kind of experience you offer for your clients. Through our thoughtful formulas that utilize only the finest natural ingredients, you can expand the services you offer and create a richer, lasting impression on anyone who walks through your doors.
Our botanical products are all designed to provide a professional feel without the use of unnatural ingredients. We only use fresh ingredients, with a gentle formulation process that preserves the natural colors and integrity of the plant-based components. We strive to provide products that are equally focused on ethical practices and results. Skincare products you can feel great about offering as a part of your business, that fully align with your values.
We know how important it is to be able to meet the expectations of clients and provide them with a better kind of service. We also know how critical it is that we all hold ourselves to a higher standard when it comes to the beauty products and body care products we use on a daily basis. When searching for a suitable line of wholesale products, always remember to look into the items in question and how they are formulated.
If you want to truly offer your clientele a superior experience, choose finely-crafted plant-based products that rely on gentle, natural ingredients such as plant butters and essential oils, rather than harsh chemicals.
At KM Herbals, each and every one of our wholesale offerings is crafted with both personal wellness and sustainability in mind during every step. From ecological manufacturing practices to completely biodegradable formulas that are safe to use even for those with sensitive skin, and which are safe for the environment as well, you can be sure that our line of products will give your business an edge.
If this is the kind of quality you are looking for from a line of skincare products, take a look through our online store or get in touch with us. We have an incredible variety of luxury-quality products that we hope can support your business vision and help you provide a holistic touch for your clients. We welcome you to reach out to us at 707.878.2980 and would be happy to address any questions you might have about improving your line of quality wholesale products and expanding your holistic spa or wellness services.