Posted by KM Herbals on Apr 26th 2022
Returning to our babycare roots after thirty years
the products that started it all are now available for your little ones
When we say KM Herbals was inspired by family, we mean it was inspired by me, the founder's daughter!

Nearly 30 years ago, my mom's concern over harsh chemicals used in baby care products inspired her to channel her knowledge of herbalism and aromatherapy into creating gentle plant-based baby products. ⁠Today I have the honor of working alongside my mama as the Director of Marketing and Business Development to support her vision. I am so proud of what her passion has become!⁠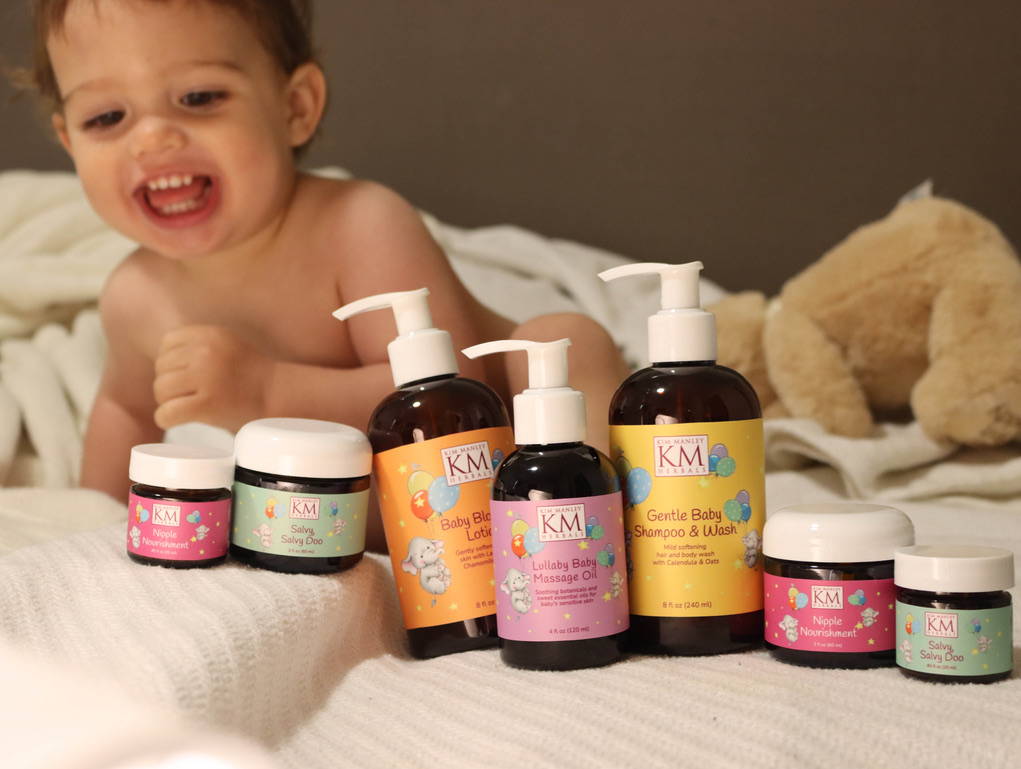 Nearly 30 Years in the Making
The products that inspired it all are available for your little ones!

After nearly 30 years in business, we are returning to our roots with the re-release of our botanical baby line, based on the formulas that started it all.

In 1992 Kim Manley, our founder (and my lovely mother), was concerned about harsh chemicals used in mainstream baby care products, which inspired her to handcraft a collection of gentle and soothing baby formulas.

Today, we are committed to providing gentle formulas for loved ones of every age that are:

Plant-based
Herbalist-formulated
Made without synthetic preservatives

Botanical babycare inspired by family since 1992
Free shipping on orders over $75!