Posted by KM Herbals on May 11th 2021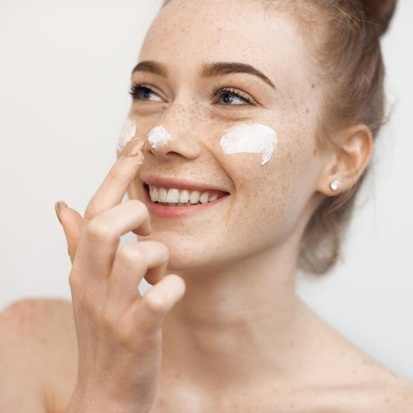 Treating your skin right is an important part of both self-care and adopting a healthy lifestyle in general. While a nutritious diet, exercise, and getting plenty of rest are all fundamental to maintaining your natural glow, utilizing the right skincare products is key.
Organic aromatherapy skincare products that contain carefully vetted ingredients might be the right choice if you are interested in adopting a more holistic skincare regimen that yields noticeable results.
The world of skincare can be exceedingly complex, with hundreds of different techniques and formulas out there that boast a long list of potential benefits. Knowing which direction to turn and what kinds of products to focus on can be tough, which is why we have put together this guide that will help you see the benefits of organic skincare and why thoughtfully-crafted plant-based products are the way to go.
1. Botanical Ingredients Contain Important Nutrients That May Benefit Skin
To maintain its youthful appearance and elasticity, our skin and hair require certain nutrients. One important potential benefit of using organic aromatherapy skin care is that many of the ingredients used in such products naturally contain a wealth of vitamins, minerals, and antioxidants.
You may have already noticed a trend in the skin care and hair care industries, as more products are being formulated with nutrients as key ingredients, especially Vitamin E and Vitamin C. This is because this is what our skin actually needs, as opposed to various artificial chemicals.
While the optimal way to obtain these nutrients is through our diet, applying them topically is another option. One reason why organic plant-based ingredients are so useful is because these substances naturally contain these all-too important vitamins and minerals, along with a variety of other skin-enhancing nutrients such as amino acids and antioxidants.
In addition, plant-derived ingredients have various "actions" that naturally suit them for performing the duties necessary in a holistic skincare regimen. For example, we are familiar with Aloe Vera as a soothing ingredient, but it also helps to hydrate and balance the moisture in the skin. This makes it suitable to perform multiple functions for the skin, but it can be especially useful in moisturizing products made for those whose skin needs continual soothing, i.e. a "sensitive" skincare regimen. Let's explore the many ways that botanical ingredients support and enhance the primary steps of your skincare routine:
Many plant ingredients are naturally cleansing, meaning they can help to clarify and refresh the skin in multiple ways. The name Lavender is actually derived from the Latin lavare meaning "to wash" which goes to show why the long traditional use of this plant has carried over into our modern approach to hygiene and personal care today. Lavender not only smells beautiful, but as it cleanses the skin, it provides soothing comfort – the essential oil extract is even often gentle enough to be applied without carrier oils, showing just how soothing it can be! This allows the skin to both be cleansed but also comforted, as often the cleansing step can present discomfort for those prone to irritation or dryness.
Facial toners are often the next step in a facial regimen, and allow you to tackle multiple things at once:
1. Helping to balance the pH of the skin after cleansing.
2. Soothing and hydrating the skin after cleansing.
3. Removing any lingering dirt, oil, or makeup that your cleanser didn't get to (Consider applying your toner to a cotton pad and gently wiping it across your skin, paying special attention to the harder to reach areas like the creases of the nose).
4. Traditionally referred to as "astringents", toners help to improve the look of large pores.
5. In addition, having your skin wet with a toning product before applying treatments or moisturizers often gives you a little more slip to distribute the product easily without irritating the skin, especially before applying thicker formulas like facial oils.
At KM Herbals, we use hydrosol distillates as facial toners that can be applied and appreciated in many different ways. As hydrosols are created at the same time as essential oils during the distillation of plant material, these water-based extracts represent the essence of these therapeutic plants, delivering them in a much more gentle fashion.
Hydrosols can be used as a traditional toner in the ways described above, or as a makeup setting spray, body refresher spray, or as a simple aromatherapy spritz, as these extracts are highly aromatic.
Often also referred to as "serums," facial treatments are used to target a variety of skincare concerns. These products are usually applied before moisturizing as they are lighter in texture, absorb quickly, and tend to use more potent ingredients. Those concerned with discoloration, for example, might benefit from treatments that use ingredients which can naturally brighten and balance the skin tone, like Lemon, Licorice, and Rosehips. Skin that is prone to congested pores and blemishes however, might find that treatments including clarifying ingredients like Tea Tree, Rose Geranium, and Sweet Orange help with potential breakouts.
No matter how light or heavy you need your moisturizer to be, the plant kingdom offers options for all of us. While some prefer a texture that is thick like a traditional "night cream", others may need very little moisture at all and would be happy with a gel or water-based hydrator. There are many natural plant ingredients that are rich and moisturizing when applied to the skin and others that simply give our skin's hydration the light boost that it needs to stay in balance.
We've already mentioned Aloe Vera, a favorite for skin soothing after time spent in the sun. But there are also plants like Marshmallow, Slippery Elm, and Seaweed that offer skin nourishing benefits, as well as natural cold-pressed oils like Almond, Avocado, and Jojoba, and rich butters like Shea and Cacao. Many of these ingredients can be rich in nutrients like the cherished Vitamin E, essential fatty acids, and other fats and mucilaginous constituents that help soften, smooth, and balance the moisture of the skin, while soothing irritation and dryness.
It is no wonder that so many brands, whether considered "green," "clean," or not, are incorporating plant ingredients into their formulas. Botanicals and their many benefits can be applied to personal care in a variety of ways, with the added advantage of their natural aromatherapeutic effects. The power of natural skincare rests in its ability to deliver a more holistic approach to helping us achieve and maintain healthy looking skin. With the right ingredients and formulas, you can enjoy revitalized skin and a better experience all around.
2. Natural Skin Care Products Are Eco-Friendly
While the health aspect of the skincare products you are using is important, it's also worth noting how the ingredients in these products impact the world around us.
Fewer Synthetic Chemicals and Non-biodegradable Substances
One of the best reasons to use products that contain all-natural ingredients is that there is much less of a chance of these products harming the environment. The problem with synthetics is that they take much longer to break down, and until they do, they pose a threat to wildlife and can compromise soil and groundwater.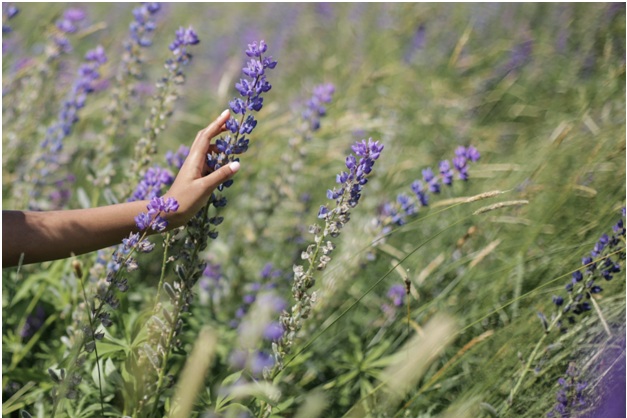 Sustainably Sourced Ingredients
The way in which ingredients are sourced says a lot about the quality and integrity of a particular product. Ideally, the products you utilize should contain ingredients that are obtained through sustainable means, with as little impact on the environment as possible. This includes minimal processing and a streamlined supply chain.
For instance, we practice a number of sustainable actions in the production of our aromatherapy skincare products. We use locally-sourced wildcrafted ingredients in many of our formulas, on-site manufacturing in order to reduce harmful emissions, and we even use recyclable packaging.
Greater Emphasis on Environmental Stewardship
The sustainability aspect of our business is tied directly into our view of skincare as a whole. We believe in the natural healing power of botanicals and understand that to create a truly worthwhile product, you have to consider our relationship to the planet during every phase of the production process.
By crafting products that are not only beneficial for your skin but great for the environment as well, you can truly feel great about using them in your personal care routine. For anyone who is interested in living a more holistic lifestyle, using high-quality skincare products that are botanically-based and that are produced to cause as little environmental harm as possible will fit right in line with your eco-friendly worldview.
3. Experience The Benefit of Essential Oils
These aren't the only benefits to using aromatherapy skincare products. While the power of other plant-based ingredients are notable in their own right, essential oils can turn an ordinary facial moisturizer or serum into a standout product with the kind of helpful properties you are looking for.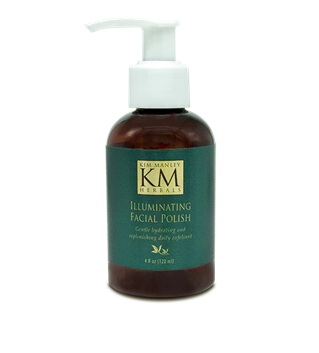 Aromatherapy Has Been Used For Thousands of Years
You might be wondering what the benefits of aromatherapy are in terms of skincare specifically. You may already be familiar with some of the more common uses for essential oils, such as in diffusers or perfume candles.
However, these special plant-based oils have a long history of use in personal care as well. From soaps to lotions and even shampoos, aromatherapy oils have a number of natural qualities that make them ideal for such purposes. While the traditional way of enjoying the effects of these oils has been through inhaling their potent aromas, the oils also carry topical benefits as well.
These oils are said to carry the very essence of a particular plant and can have incredible effects when used properly, especially in tandem with other natural botanicals. In our line of luxury-quality skincare products, we utilize these oils for a wide range of purposes. For instance, in our Illuminating Facial Polish, we take advantage of the nutrient rich properties of Sweet Orange Essential Oil for its soothing properties and its ability to help with skin discoloration.
Every essential oil carries with it an array of unique benefits which makes formulating with them so rewarding. These oils truly add another dimension to skincare, because not only are you receiving the topical benefits of these plant-based compounds, but the aromatic effects as well. By breathing in the aromas of these carefully formulated organic aromatherapy skin care products, you can experience their effects on an even deeper level.
The Benefits of Higher-Quality Skincare
It's only natural to want to expect more from the skincare products that you are using. It's not simply about the potential benefits you can get out of using a particular lotion or serum, but how these items make you feel and how they contribute to a healthy lifestyle. This includes whether or not the products in question honor our place in the environment and seek to push the skincare industry in a more positive and sustainable direction.
Our focus at KM Herbals is to craft beauty and wellness products that offer more than just skin deep effects. We want to make a lasting impact not only on the practices involved within the skincare industry, but on the lives of our customers as well. We do this by ensuring the utmost quality in all of our products. This means using only organic and wildcrafted ingredients, superior formulas, and sustainable production methods, for products that promote healing and wellness rather than just moisturizing and cleansing.
If you are interested in experiencing the benefits of aromatherapy skin care for yourself, our collection of products has everything you need for an impactful skincare experience. We feature an array of plant-based moisturizers, revitalizing toners and hydrosols, powerful non-toxic facial cleansers, and a variety of body care products as well. We even carry sun care products, shaving lotions, shampoo and conditioner, as well as aromatherapy hand soap and hand sanitizer.
All of our products are formulated with the utmost care, using high-quality essential oils and other natural ingredients, for skincare that is enriching and effective. Whether you are looking to move away from using products with harmful chemicals or if you simply want to invest your money into brands that care about the environment and what goes on your skin, our aromatherapy products have the qualities you want. Browse our holistic self care selections and find the right fit for you - not only for the sake of taking care of your skin, but for the sake of taking care of our planet as well!