Posted by KM Herbals on Jul 28th 2022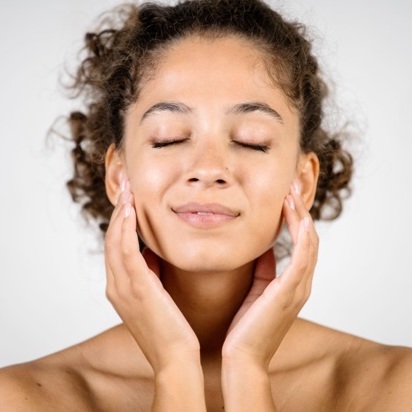 There are a plethora of terms being tossed around the beauty industry today: cleansers, toners, moisturizers, lotions, creams, gels, etc. It is indeed then difficult to know which ones will perfectly suit you and your unique skin needs – and that will help you hit your skincare goals!
However, there is one item that everyone should be using on a regular basis in their skincare routine: hydrating face serum. Why is it so important that you integrate this one product into your routine? Let's find out!
The Epitomistic Skincare Routine
Before we get to hydrating face serums specifically (trust us, it's worth the wait), let's briefly go over the skincare routine you should be using in this particular sequence:
Facial cleanser
Facial toner
Facial serum
Eye cream or gel
Moisturizer
Sunscreen (if it is daytime)
These are the building blocks of an effective facial skin regime. When followed correctly, you can achieve optimal results in your skin's health!
However, just like when putting together a puzzle, one missing piece will create an incomplete image. Your skincare could suffer– and that is the opposite of what you want to come out of your time-consuming skincare routine.
One such vital piece to your "skincare" puzzle is undoubtedly face serum.
What is Face Serum?
Face serum is a highly concentrated product that is lightweight and fast-absorbing, brimming with effective active ingredients. It is one of the most integral components of any skincare regimen, regardless of skin type, due to its potency and overall efficacy.
Why Use a Face Serum?
If you are considering foregoing face serums, you should really think again. Face serums provide the necessary ingredients to make your skin as healthy as possible. Let's take a look at the benefits of using a face serum to get a better understanding of why they are so important:
Provide your skin with highly-necessary hydration and moisture
Combat breakouts before they happen
Fight off free radicals, like pollution, dirt, chemicals, and much more
Minimize the appearance of aging, such as wrinkles and fine lines
Give your skin essential nutrients– and allow them to stay there, as serums quickly absorb into the skin
Experience fast and noticeable results
Improve the efficacy of other skincare products, especially your moisturizer
What Skin Types Can Use Face Serums?
Before you even think about it, you should know right off the bat that yes, everyone of all skin types can benefit from the use of hydrating face serums! This is because all human skin requires the nutrients within these products in order to be its most hydrated and healthiest self, even skin types that tend to be more oily in nature.
On the other hand, it is true that certain types of these serums can be more beneficial for certain skin types and a little less so than others. Let's take a look at our three best-selling face serums to help you discover which would be best for you and your unique skin.
1. Anti-Acne Facial Serum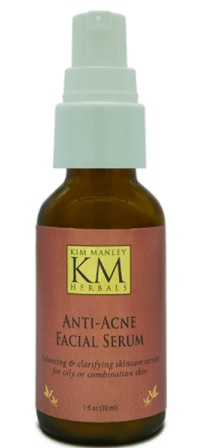 For those who have oily or blemish-prone skin, you very well could profit from our Anti-Acne Facial Serum. It is formulated with ingredients to bring you ideal hydration without clogging your pores, as it sublimely balances your skin.
Its impressive ingredients include Dandelion (high in vitamin A, C, and other minerals), Burdock (to improve skin texture and tone while soothing skin overall), and Echinacea (calms irritation).
Because this serum is created in order to properly soothe and treat skin that has been highly irritated, it makes for a great option for those with oily skin but also those with sensitive skin.
2. Kava Kava Calming & Hydrating Face Serum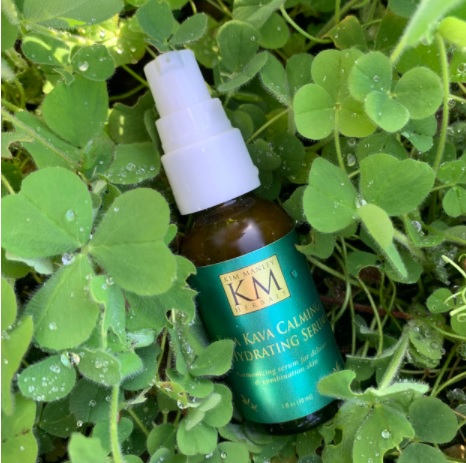 The main purposes of this serum are apparent within its title: to calm and hydrate the skin. With the help of effective ingredients, like Kava Kava, Aloe Vera, and Pomegranate Seed Oil, the application of Kava Kava Calming & Hydrating Face Serum can effectively provide your skin with what it requires.
Formulated specifically for those with sensitive, irritated, and oily skin, it targets any and all redness and irritation, while working to alleviate the skin's discomfort, on top of offering hydrating benefits.
Not only that, but this face serum helps balance your skin's tone and improves the look of any discolorations, including scars and other fine lines.
3. Licorice Lemon Nighttime Serum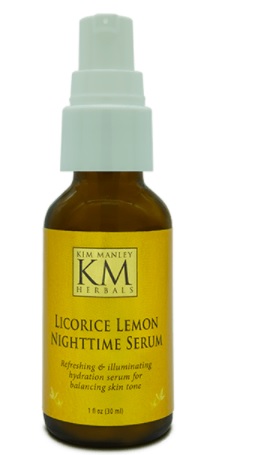 For those with dull or dry skin, you know just how difficult it can be to attain optimal hydration for your skin along with moisture retention. Before turning in for the night, you should apply our Licorice Lemon Nighttime Serum.
This particular formula works to balance, brighten, protect, and moisturize your beautiful skin. It even helps in cleansing your skin, reaching deeply into pores to extract undesirable particles while also providing unparalleled hydration.
It also acts to effectively restore skin with discoloration, whether it be caused by scars or wrinkles, in order to create a more balanced look for your skin.
With the assistance of Licorice, you can indeed rectify that discoloration but also soothe and hydrate your skin. Lemon essential oil can profoundly clarify your skin, absolving it of those cumbersome trapped dead skin cells and toning it – all without dehydrating your skin.
For those with dry and flaky skin, you'll certainly enjoy this rich and rejuvenating ingredient: Foraha oil. This oil is especially impactful on your skin because it has a high amount of fatty acids which help in hydrating your skin, yes, but also noticeably soothing and calming it as soon as the first application!
When it comes to your skin, it deserves nothing but the best and most effective products out there– and that most certainly includes hydrating face serums. Be sure to browse all of our skin treatment products to find which one would suit you and your skin type the best! If you have any questions, feel free to call us today at 707-878-2980.