Posted by KM Herbals on Mar 31st 2021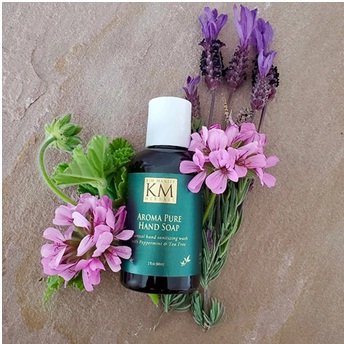 Your home should be a place of peace and healing, somewhere you rely on for relaxation and comfort. In matters of personal wellness, cultivating a holistic home environment is important for managing stress and keeping your mood elevated.
When considering how to create a pleasant atmosphere throughout your home, every personal care product you select should have a positive impact, including everyday items such as soap, shampoo, and other kitchen and bathroom essentials. Aromatherapy hand soap for instance can be an effective way to help cleanse the skin while also promoting a greater sense of healing and well-being.
With more of us relying on hand soaps and hand sanitizers than ever before, it's worth taking a closer look at these common products in order to see how important they are in our homes and why choosing quality alternatives to mass-market brands can potentially benefit us.
Quality Hand Soap is Now a Home Essential
While it's true that a classic bar of soap and water is enough to wash your hands with, this common ritual has been perfected with the help of liquid hand soap. Liquid soap products offer an effective and convenient way to quickly wash your hands without drying out your skin or having to mess around with a bar of soap. Not only is it more efficient, but it's also far more sanitary.
While liquid hand soap is a helpful innovation, we can certainly expect even more from these formulas, if only as a means of differentiation among a growing and saturated market. After all, in the wake of the past year's events, it has become clear that high-quality cleansing and sanitizing products are more important than we ever could have imagined, as many of us had previously taken those little soap pumps for granted.
Traditional hand soaps may be enough to give an adequate cleansing, but if you want to invest in filling your home with products that offer a more holistic experience, you may be interested in using aromatherapy hand soap instead. Formulated with high-quality essential oils as well as other botanical ingredients, this variety of hand soap will not only help to cleanse your hands but will stimulate your senses as well.
The Value of Aromatherapy Products
Essential oils can be used to enhance a wide variety of common personal care products. The therapeutic power of aromatherapy has been utilized for centuries in a number of ways, ranging from incense to candles, to various cosmetics, body care products, and even soap.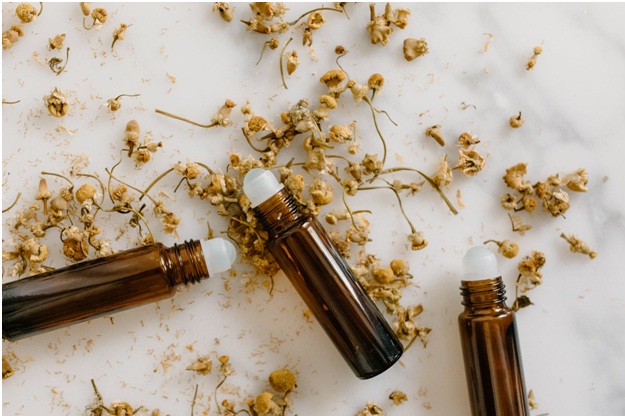 Many specialty artisanal soaps actually contain essential oils as one of their primary active ingredients, so this idea is not exactly new. These natural plant oils have a long history of use not only because they have powerful fragrances, but because they all have unique properties that are often ideal for wellness products.
The various warming, stimulating, and cleansing properties of aromatherapy oils make them useful in personal care products such as hand soap, hand sanitizer, and shampoo. While you may be used to thinking of essential oils only in terms of traditional aromatherapy, these plant extracts offer so much more value, especially if your intent is to create a more beneficial home space that promotes healing and harmony.
The power of scent to induce certain moods and help promote physical and emotional wellness is well documented. Think of how natural plant-based aromas can be used to create a certain feel throughout your home, and you can get a sense of how essential oils have been used in this way down through the ages. Whether in high-quality perfumes, candles, or other common personal care and household products, aromatherapy seems ideally suited to cultivate wellness in your home space in a variety of ways.
How Our Aromatherapy Hand Soap Differs From Other Brands
There's more to a luxury hand soap than simply the addition of essential oils, however. All of our formulas are lovingly handcrafted using the finest and freshest botanicals, to create a product that not only cleanses, but nourishes and invigorates as well.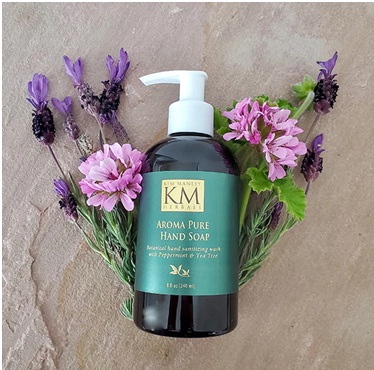 What stands out about our collection of products is the care we put into crafting each and every one from start to finish. We begin with sourcing only the best raw plant-based ingredients, falling back on our wealth of herbal knowledge and through meticulously refined formulas, we produce our hand soap and other quality products in small batches to ensure quality.
Like all of our aromatherapy products, our Aroma Pure Hand Soap is full of high-quality beneficial ingredients that all serve a specific purpose and are suitable for all skin types, including sensitive skin. With key essential oils like Peppermint, Sage, and Tea Tree working together to produce a naturally refreshing, cleansing effect, this aromatherapy hand soap also includes rejuvenating ingredients like Lavender Flower extract, Strawberry Leaf extract, and Seaweed extract, to name just a few. All of these powerful botanicals come together to create a hand soap that is truly a treat for the skin.
Other Aromatherapy Products to Consider For a Holistic Home
In an effort to stay as germ-free as possible while contributing to a more holistic environment in your home, our hand soap is a great first step. However, you can potentially infuse this degree of quality all over your home with the help of our wide variety of luxury-quality aromatherapy and bodycare products.
An important part of taking care of yourself and your family, especially in these stressful times, is knowing how to make your home a more comfortable and harmonious place. Your home should work for you, in the sense that it may help you decompress and allow you the peace of mind to tackle your daily tasks and stay healthy and refreshed.
This doesn't happen by accident. You have to actively cultivate a space like this in your life, and our line of practical and effective wellness products can help you do just that. We have highlighted a few of our favorites below:
Aromatherapy Hand Sanitizer
By now we are all acquainted with hand sanitizer. This all-too-important product has exploded in use in the wake of the pandemic, and for good reason. Even more useful than hand soap in many situations, hand sanitizer is a must if you want to keep bacteria at bay around your home.
The problem is that many common hand sanitizer products can easily dry out your skin, robbing it of important natural oils. This is detrimental because, in this dry and unnatural state, bacteria can actually flourish. If you have been thinking of investing in a higher-quality hand soap for your home, you may also want to consider taking a look at our aromatherapy hand sanitizer as well.
Formulated with soothing essential oils, our Aroma Hand Sanitizer Plus will give you the same degree of cleansing power you need but will be gentler on your skin.
High-Quality Aromatherapy Blends
For traditional aromatherapy enthusiasts or anyone interested in filling their home with refreshing natural aromas, we offer a great selection of special aromatherapy blends in our store as well.
You can use these oils in a diffuser to easily create a better atmosphere throughout your home, or combine a few drops with your carrier oil of choice for topical use.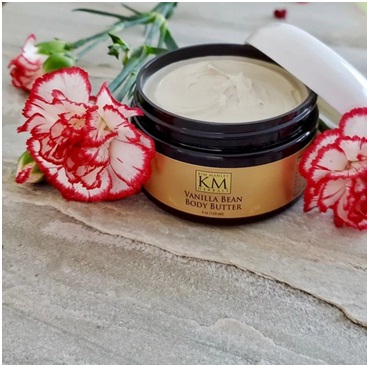 Creamy Body Butter
Dry skin is a major issue that affects millions of people, the causes of which are quite varied. From stress to diet, it's difficult to always prevent this condition from appearing even if you are diligent about your health.
One way to help mitigate the effects of dry skin is to have plenty of deeply moisturizing products around the house for easy use. Our nourishing Vanilla Bean Body Butter contains impactful ingredients like unrefined Shea Butter and Aloe Vera, to help revitalize skin naturally. A healthy diet and plenty of rest are important ways to help manage dry skin, but making sure you are well stocked with high-quality body care products will help in this regard as well.
Aromatherapy Shampoo and Conditioner
Your skin isn't the only part of your body that can benefit from the power of essential oils. We also offer carefully-formulated hair care products that use beneficial aromatherapy oils and other botanicals that will help your hair stay shiny and moisturized.
Hair is easily prone to damage if it isn't taken care of properly, and of course damaged hair is just something else you shouldn't have to worry about. As with proper skincare, you want to have the right products on hand that can help you maintain your hair, using natural ingredients that won't do more harm than good.
Useful Wellness Formulas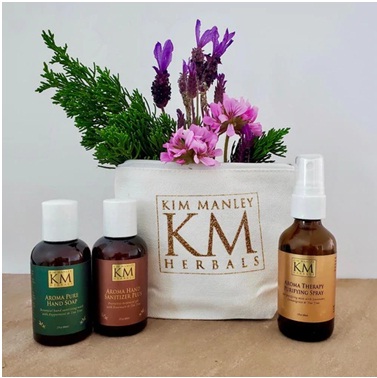 We carry an array of wellness products that you can incorporate into your home in order to enhance your self-care routine, such as our Cold Thyme Sinus Oil. These kinds of herbal products are useful to have around the house for seasonal support and to refresh dry or irritated sinuses. If you have ever tried managing a load of house chores while putting up with bad allergy symptoms, you can see where a formula like this could come in handy.
Being able to stay productive and unburdened is another important aspect of creating a holistic home. It's easier to manage stress levels when you aren't getting frustrated over small things, so instead of powering through a stuffy nose, the right wellness product might be able to provide some relief and allow you to calmly go about your day.
Aromatherapy Bath Salts
Carving out some time for a luxurious bath is a great way to unwind and treat yourself after a tough day of work or maintaining your home. Our aromatherapy bath salts complement our herbal shampoo and conditioner, and can help you make bath time a far more enriching experience.
Moisturizers and More
Facial cleansers and moisturizers are another self-care staple that you may want to take a look at. As with hand soap and hand sanitizer, these products may seem inconsequential but once you take a step back and seriously consider how often we use them and how much we rely on them, it becomes clear that we ought to be using products that include higher-quality ingredients and that may contribute to the overall quality of our personal environment.
That being said, you will find a great selection of quality skincare products right here at KM Herbals. All of our facial cleansers, toners, and moisturizers are formulated to be gentle on your skin yet include powerful botanicals and essential oils for maximum benefit.
Discover What Aromatherapy Products Can Do For Your Home
Hand soap is the perfect example of an otherwise ordinary home essential that has the potential to offer more value with a change in perspective in regards to how the product is formulated. Think about how we utilize liquid soap so often yet these products are usually made out of cheap ingredients that are not only bad for our skin, they are bad for the environment as well.
There is a holistic alternative! Higher-quality products crafted from natural ingredients like essential oils can provide you with a better experience. Our aromatherapy hand soap is the perfect addition to have around the home that will stimulate your senses every time you wash your hands. This one small change in your home may help you see what an impact aromatherapy can have on your environment.
When dealing with your own wellness and that of your loved ones, it's worth looking into products that are formulated with a greater degree of care, and that's exactly what we strive for here at KM Herbals. Whether you are in need of better-quality sanitizing products such as hand soap and hand sanitizer, or if you truly want to transform your home with the help of our various aromatherapy and body care products, you are sure to find just what you need.
Take a look through our store or give us a call at 707.878.2980 if you have any questions or can't find what you are looking for. We want to help you experience the benefits of our all-natural plant-based formulas.