Posted by KM Herbals on Jul 20th 2022
As summer progresses, we are reminded of all the things that make this season so special.
Outdoor activities, trips, and spending time at the beach are at their peak during this time of year.
The downside is that it's also a prime time for skin issues and irritations like rashes, sunburn, and peeling. It's important to take the proper precautions for your skin during the summer months in order to prevent these kinds of issues. Excess sun exposure can be problematic even if you don't have sensitive skin.
As a part of a healthy skincare routine, the right suncare products can make all the difference. We genuinely love incorporating essential oils and the benefits of aromatherapy into our skincare products, which is why we have developed a few specifically for summertime skincare wellness.
We've put together an aromatherapy checklist with some guidelines and recommendations for how to keep your skin healthy and moisturized all summer long, as well as some general wellness tips to help you recharge and relax!
Bring Your Aromatherapy Hand Sanitizer Wherever You Go
The gift of good health is one that shows genuine concern in these troubled times.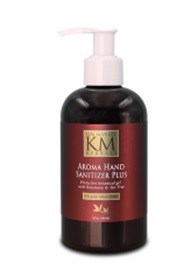 In response to the pandemic, we released a best-selling product that has a pleasant scent, leaves hands feeling soft, is refillable, and can be conveniently taken with you on the go.
It's not uncommon to be in a situation where you don't have access to basic hygiene supplies like water or soap, despite the fact that you're likely already aware that germs are present just about everywhere you go - or at least it seems so these days! Because of that, aromatherapy hand sanitizers are undeniably useful to have, especially if you are out having fun in crowded public spaces this summer.
The incorporation of essential oils is what really makes all the difference in the world.
Not only do these essential oils leave your hands smelling great, but they are also naturally cleansing. Our top-selling aromatherapy hand sanitizer is made with Rose Geranium, Rosemary, and Tea Tree oil to give your hands a thoroughly revitalizing experience.
Nowadays, you can't leave the house without bringing along something that will help you keep your hands clean. A bottle of moisturizing aromatherapy hand sanitizer is sure to do the trick!
Soothe Sun Exposed Skin With Our Coconut Spray-On Moisturizer
Would you believe us if we told you that there is a natural ingredient that can both soothe skin and restore moisture? That elusive ingredient is of course Coconut Oil.
For one thing, Coconut Oil contains natural fats like linoleic and lauric acids, which are known to have moisturizing properties, and is obtained from the meaty part of the coconut and cold-pressed to retain its therapeutic benefits. Using Coconut Oil after your skin has been irritated, whether from too much sun or general dryness, can help reduce further discomfort.
Even the driest and most sensitive skin will benefit from our Coconut Spray-On Moisturizer which is full of antioxidants and enriched with Organic Virgin Coconut Oil, Comfrey Herb, and Sea Buckthorn Extract.
It is amazing for soothing discomfort after prolonged time in the sun, and can be applied gently without further irritating damaged tissue.
Nourish Your Skin With Our Before Sun Cream
Let's face it: taking care of your skin in the summer can seem like a huge hassle.
However, there are legitimate matters to deal with during this time of year. But if you incorporate the right ingredients into your summer skincare routine, you can be prepared for even the most stubborn of issues.
It's important to take precautions when venturing outdoors this summer, as extreme temperatures are expected in the Americas. Moisturizers containing hydrating ingredients like Sea Buckthorn, Lavender, and Aloe Vera are essential during the summer, when the skin is prone to rapid dehydration.
Sea Buckthorn extract is a powerful ingredient for maintaining healthy skin, and it also has antioxidant benefits that set you up for success during the summer months. The high concentration of omega 7 in it helps to support skin texture and tone, so we've incorporated Sea Buckthorn extract into our Before Sun Crème to support the skin's natural repair mechanisms.
It's common knowledge that Aloe Vera is beneficial for all skin types due to its soothing and moisturizing properties, and Lavender is widely known for its all around calming benefits. When combined, these three components are just some of the many rejuvenating botanical ingredients in our ultra-lightweight summertime moisturizer, Before Sun Crème, which is even well-suited for oily skin. It's fast absorbing and won't leave you feeling greasy.
Add a Moisturizing Lip Balm
Although the sun's rays feel wonderful on our skin and lips, we can't deny their potential for damage. Still, we can't give up on the summer traditions we've come to enjoy.
Thus, we have developed a product, Vanilla Mandarin Moisturizing Lip Balm, to keep your lips looking and feeling nourished. This emollient and hydrating lip balm is great for all four seasons because of its combination of Shea Butter and Jojoba Oil.
It's crafted specifically to keep your lips soft and supple all summer long thanks to its highly moisturizing all-natural ingredients. In just one application, the most sensitive lips will be protected while receiving just a touch of calming Mandarin Orange and comforting Vanilla Bean essential oils.
Lips require the same tender loving care as the rest of our skin. And since the sun can dry and chap their skin just as easily as anywhere else, you can improve your lip care routine with this ultra-hydrating lip balm.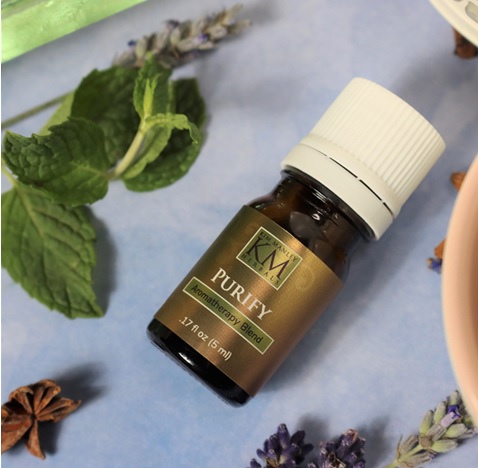 Keep Plenty of Aromatherapy Blends at Home
Make this summer one to remember by taking advantage of our aromatherapy blends to cultivate a peaceful atmosphere and spread good vibes. KM Herbals Aromatherapy Blends allow us to enjoy the fresh, summery aromas any time of year, which is one of the many reasons we love aromatherapy so much.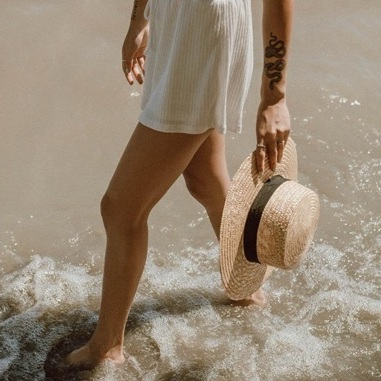 Now you can take home the energizing essential oil blend that makes up the basis of our best-selling Aromatherapy Purifying Spray. Our Purify blend is a refreshing and cleansing aromatherapy option that can be used not just this summer but all year-round.
Purify's uplifting blend of Lemongrass, Lavender, and Tea Tree helps to revitalize the atmosphere in any space, whether it's a busy workplace, a yoga studio, or a home gathering place. Natural purifying blends and floral oils can be used as a stress reliever and to help you unwind.
Our Aromatherapy Blends have a wide range of applications; some of these include inhalation, topical application, and even diffusion using our limited edition Aromatherapy Diffuser. They can make you feel calmer and more at ease, and help you get a better night's rest.
Shop Here For All Your Summertime Skincare Needs
With the heat and humidity of summer, it's important to keep your mind and body refreshed and energized with the help of aromatherapy products.
Check out our summer skincare products and read up on how the aromatherapy ingredients we use to create them will help you achieve the results you want. Here at KM Herbals, you will find all the basics for engaging in aromatherapy for health and well-being.