Posted by KM Herbals on Feb 9th 2021

Fresh, floral, and classic, the Rose is a timeless symbol of beauty and opulence. Coveted for its form, fragrance, and its many cherished varieties, Rose is a plant that has touched all of our lives, despite culture or geography. In Ancient Greece, the Rose was the flower of Aphrodite – goddess of love – while the wild Roses of North America were regarded by indigenous communities as symbols of life. The Virgin Mary is often associated with the flower as well, hence the "garland of roses" that came to be called the "Rosary."

Its many uses have stretched far beyond pure symbolism however, as many early societies enjoyed Roses as food, perfume, medicine, and for pure esthetic and ornamental enjoyment. This has lead to the cultivation of Roses becoming both a major industry and a celebrated pastime, expanding the availability of many different varieties of colors, scents, sizes, and growth patterns. There are over 300 species and tens of thousands of Rose cultivars, including shrubs, climbing, and trailing varieties, many of which can thrive in climates ranging from tropical to more temperate or cold zones.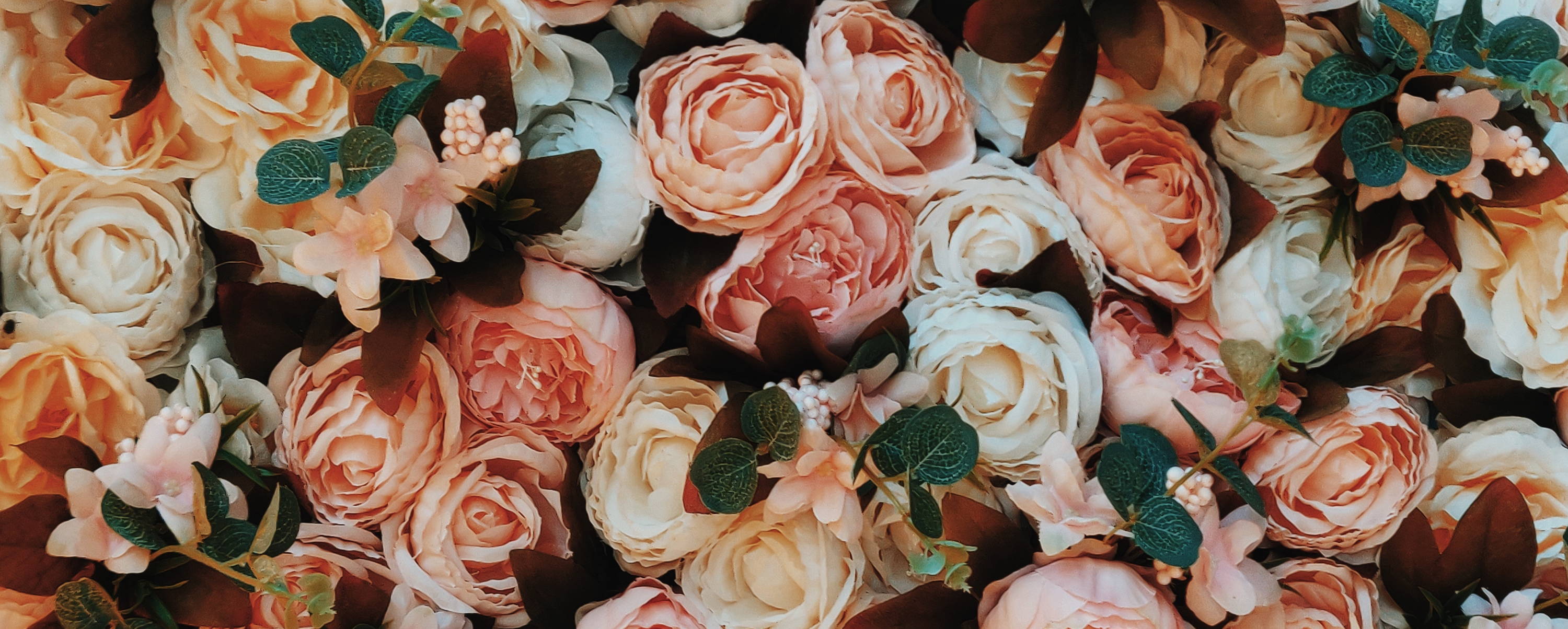 But when many of us simply think of Roses, a flood of warm and sweet floral memories may arrive, as the scent, though often varied, is unmistakable. While perhaps not everyone's preference, the fragrance of Roses has been highly sought after in perfumery for ages. During the early days of this practice, the aroma was often extracted via "enfleurage," a method that utilized animal fats layered onto plates of glass to pull the constituents from the plant material. While sometimes still used by contemporary fragrance crafters, other more economical means of solvent extraction via CO2 or ethanol, as well as steam distillation and expression, have become common in modern perfumery and aromatherapy.
In addition to the use of its fragrance, Rose is a traditional flavoring for teas and confections in many parts of the world and is full of vitamins, minerals, and antioxidants. While Rose buds and petals often get all the attention, they aren't the only part of the Rose that can be utilized. Heck, even the leaves have been said to be good for tea! But even more precious are Rose "Hips" which is the fruiting part of the plant that appears after it has lost its flower. Rosehips are high in Vitamins A and C, making them both nutritious when eaten, but also when applied topically. Rose and its hips have grown in popularity as health supplements and herbal remedies, and have become available in many different supplemental forms including capsules, pre-packaged teas, and in bulk by dried plant weight.
The oil of Rosehip seeds have become highly coveted as well, as its Vitamin and Fatty Acid rich extract and smooth nourishing consistency has shown promise as an all-inclusive beauty treatment when applied topically. It has become more and more sought out in the skincare market, precisely for these benefits, along with its rich golden texture, perfect for those with dry or damaged skin needing a little extra protection. This oil has shown great potential for helping balance skin moisture, even out discoloration, and improve texture.
But let's get back to those petals and buds! Rose petals contain an abundance of natural moisture, which when extracted, is gently astringent, supremely hydrating, and immediately calming. For skin that's red, hot, or irritated, Rose is the way to go. This applies to those who are prone to dryness and chapping, sensitivity and allergies, or even blemishes and congestion. Rose helps to hydrate and nourish, cleansing and refreshing the skin while offering cool soothing comfort. Whether your skin is oily, sensitive, combination, or dry, Rose can help bring these tricky conditions into balance, leaving you with a soft and healthy complexion.
A favorite here at KM Herbals, we've featured Rose in a variety of our organic aromatherapy skincare formulas. Whether you are looking for a gentle organic facial cleanser, hydrating hydrosol, nourishing moisturizer, or soothing bath salts, Rose is an abundant and versatile extract that complements every skin type. Explore some of our favorite formulas below to see if Rose might have something special to offer you and your skincare regimen:
Bulgarian Rose Hydrosol & Toner
Gently astringent and highly therapeutic, our Rose Hydrosol makes a great toner for dry, damaged, and sensitive skin. Not only will it help lock in moisture, but Rose softens and improves the look and texture of your skin. It is a favorite among clients looking for hypo-allergenic options, as its gentle nature will help lessen the stress of environmental and chemical irritants in the skin and senses.
---
But what exactly is a hydrosol?
Like an essential oil, Hydrosols are extracts that come from steam distilling plants. Often simply called "floral waters," hydrosols can actually come from more than just flowers - leaves, barks, and resins can also produce the distillate.
While much gentler than essential oils, the magic in a hydrosol's medicine is its subtlety. Sometimes instead of a heavy dose of product, all your skin needs is a little refresh. That's where hydrosols can come in! Hydrating, aromatic, cleansing, and toning, the seemingly simple hydrosol is uniquely versatile in its application. You can use Hydrosols as:
• Facial Toners
• Post-Workout Refreshers for Skin, Hair, & Body
• Room or Linen Fresheners
• Aromatherapy Spritzers
• Powder Makeup Setting Sprays
• Liquid Bases for Powdered Masks

---
Originally developed as a nighttime treatment, this rich and luxurious facial oil can be enjoyed day or night. Our formula is blended with botanical oils high in fatty acids, vitamins, and minerals to nourish depleted or dry conditions and balance out skin tone and texture. The essential oil of Rose hydrates and protects, while Chia and Pomegranate Seed Oil leave the skin with a glowing, dewy finish.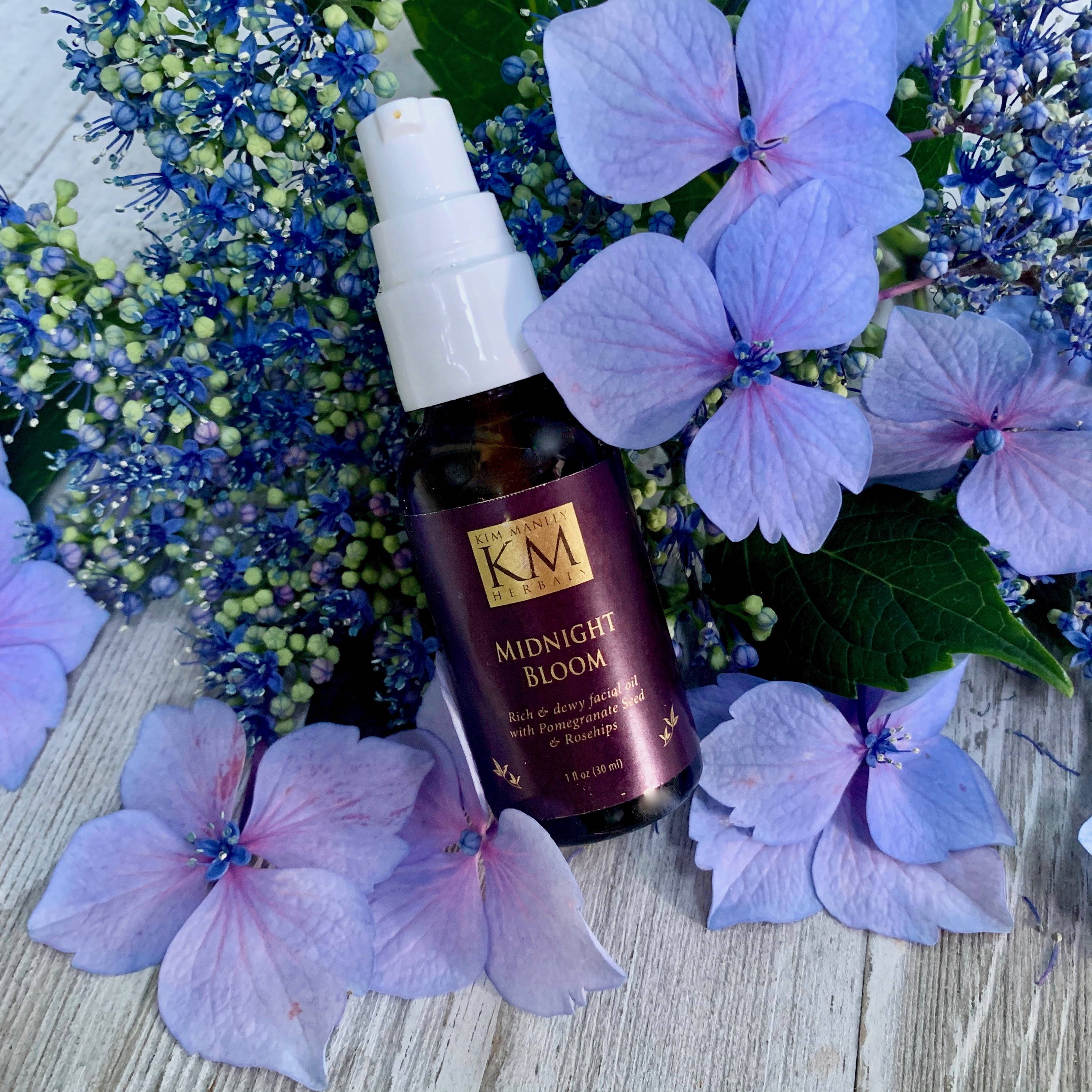 Rosehips Ultra C Moisture Complex
Rich and silky, this crème absorbs with a soft, non-greasy finish. A moisturizer and skin treatment in one, our formula combines the soothing and protective properties of some of our favorite skin loving ingredients. Organic Rosehip CO2, with its abundance of Vitamin C & A, improves the look of scarring and discoloration, while Calendula and Seaweed Extracts purify and calm the skin, protecting against free radical damage. Comfrey Root, rich in Allantoin, also provides additional moisturizing and protective benefits to dry, dehydrated, or dull complexions.
Whether steam distilled, steeped, or pressed, Rose is a valuable and holistically therapeutic aromatic ingredient that has something to offer every skin type or condition. Its beloved fragrance and calming nature makes it a must for every spa service or self-care practice, so it's never a bad idea to always have a little bit of Rose around. If you would like to explore the many ways to incorporate Rose into your beauty routine or lifestyle, you can browse the rest of our line of both retail and wholesale skincare, as well as body, hair, wellness, and aromatherapy products. Be sure to check out our Rose Petal Bath Salts for a soothing and romantic body care treatment, great as a gift and just in time for Valentine's Day! If you would like to learn more or want to discover additional KM Herbals products and services, please email or call us directly and we would be happy to assist you.