Posted by KM Herbals on May 28th 2022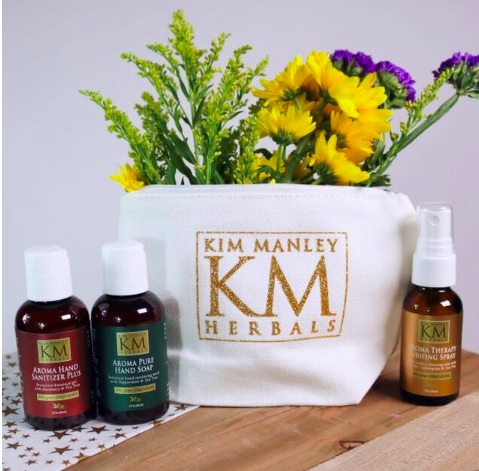 Aromatherapy products have become some of the most widely enjoyed holistic items on the market today. These products contain natural and botanical extracts, ultimately providing us with a host of benefits due to their unique and careful formulations, including:
●Improving mood
●Improving focus
●Soothing bodily discomforts
●Cleansing and refreshing spaces and (when diluted properly) the skin
●Make us and the items we use them on smell great!
Due to these impressive benefits, it's only natural, then, for you to want to use them regularly– even when you travel away from the comfort of your own home. That is where an aromatherapy kit comes in, specifically one made for travel.
What Is an Aromatherapy Kit?
An aromatherapy kit is a collection of aromatherapy products and tools that varies in size and number of components. There are plenty of spectacular options on the market today (including our aromatherapy accessories and kits) that contain several options to cater to nearly any mood and any purpose!
What Is an Aromatherapy Travel Kit?
An aromatherapy travel kit, on the other hand, is just a more compact kit that contains aromatherapy products that you can use while you're on the road. This way, you can travel near and far all the while keeping your handy and helpful favorite aromatherapy products by your side. These are especially great options for frequent flyers!
What to Include in Your DIY Aromatherapy Travel Kit
While aromatherapy products come in many forms, from essential oil blends to bath salts, your travel kit can include products that not only diffuse pure aromatherapy oils, but are also scented with them! Just think about inhaling your favorite therapeutic botanical scents every time you apply lotion or use a hand soap. Travel appropriate sizes of these kinds of products allow you to enjoy aromatherapy in many forms and wherever you go. Just be sure each and every one is convenient for you, easy to bring along, and is highly essential for your enjoyment while on the road.
Keep in mind that what you include in your own aromatherapy travel kit should cater to you and your personal requirements. What we list here is by no means mandatory!
Canvas Bag
First and foremost, you should opt for a canvas bag that is easily transportable. We highly recommend a canvas bag because these bags are surprisingly resilient, easy to pack, and highly sustainable.
You should also choose a canvas bag that is appropriately sized based on your aromatherapy kit's specific components, so choose one that "fits" your size requirements. Don't forget to also decide on a specific design that you love and are proud to "tote" around!
Essential Oil(s)
You should certainly equip yourself with your favorite essential oil or oils, depending on how often you use them. Some classics are Tea Tree oil, Lavender oil, Eucalyptus oil, Ylang Ylang oil, and Peppermint oil.
While packing your favorite essential oil(s) into your new aromatherapy travel kit, make sure to be conscious of both how often you realistically will use these and what purpose they will serve. For example, do you often feel stressed and anxious while flying? You might want to bring along Lavender oil to use in order to best de-stress you.
Make sure to choose essential oils that are less than 100 mL, as that is the maximum amount of liquid allowed on a carry-on bag for one product. Plus, the smaller sizes are just more convenient while traveling and you'll likely not need too much anyway.
Hand Sanitizer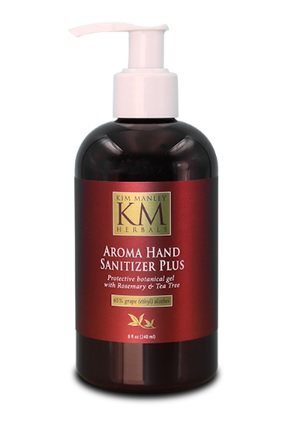 While you're traveling, you know full well that most of the objects you touch are riddled with bacteria and other microorganisms. Airplane restrooms, door handles, train seats– we could go on and on. That's why you should have hand sanitizer with you at all times while traveling. However, not just any hand sanitizer will suffice– you need aromatherapy hand sanitizer.
The formulations in these options are far more advantageous than others, as they use mainly natural ingredients to not only clean and sanitize your hands but also leave them properly moisturized and smelling fresh.
Hand and Body Lotion
It's remarkably easy to suffer from dry skin while traveling. In order to ensure that your hands and overall body are properly nourished and hydrated throughout any trip, make sure your aromatherapy travel kit has lotion. We recommend including both a hand lotion and body lotion, just to be safe!
Hand Soap
How often have you walked into a public restroom, used the facilities, and gone to wash your hands, only to discover that the hand soap dispenser was empty? For us, that's occurred far too many times to count.
Walk into any restroom while on the road fully prepared by bringing along your own travel-sized, truly effective, and aromatic aromatherapy hand soap!
Air Spray
How often have you walked into your hotel room or Airbnb and instantly been horrified at a putrid smell in the air? Or when you have rented a car and there was a light scent of lingering cigarette smoke from the previous renter?
We know that traveling is enjoyable but it certainly is less so with such pungent odors in spaces you will spend a good deal of time in. That's why you should have aromatherapy air sprays at the ready. These are filled with essential oils so that you can spritz the air around you, smell a refreshing scent, and deodorize your surroundings. Plus, you may even feel significantly more relaxed and boost your trip enjoyment!
Eye Mask
Far too often, accommodations allow too much light in. Or, if you have to take a redeye flight and need to sleep on the flight, there may be too many distractions and lights to sleep. That's why you should pack an eye mask filled with aromatic herbs like Lavender flowers – it can soothe your mood and drastically improve your quality of sleep, no matter where you are.
Don't Want to Build Your Own? Try Our Aromatherapy Travel Kit!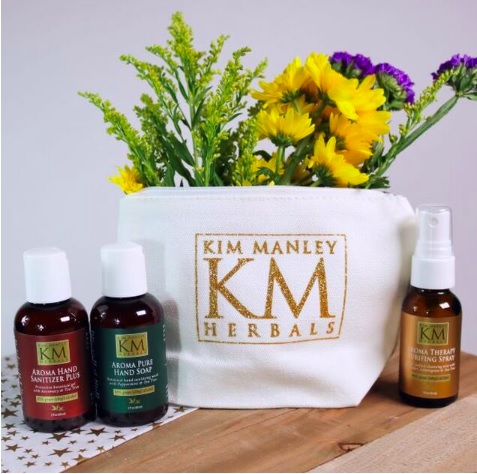 If you aren't looking to get crafty and create your own aromatherapy kit for traveling, you can give our aromatherapy travel kit a try! Our Aroma Wellness Travel Kit contains a canvas bag, hand sanitizer, air spray, and hand soap - all scented with soothing and refreshing aromatherapy blends made with pure essential oils, so you can enjoy aromatherapy with every application!
With high-quality aromatherapy products in tow, your adventures will be significantly fresher, cleaner, and more enjoyable!