Posted by KM Herbals on Feb 5th 2021
Have you always wanted to start your own holistic wellness skincare line? Or would you like to offer branded skincare products in your spa or salon, but aren't sure how?
This comprehensive guide to private label skin care will help you get started using our high-quality line of spa-quality products, and will also help you see the benefits of utilizing this method rather than spending the time and money to start your own line from scratch.
What Are The Benefits of Private Label Skin Care?
There are a few clear advantages to using private label products rather than going through the work to craft your own product line. Even if you have an established brand and can foot the R&D costs involved with developing a product line, this opens up an entirely new arm of your business systems that you may not even want to take on.
Let's say you are prepared to invest the money into developing your own line of skin care products, you still have to create your own personal care products with unique recipes that are actually effective. If you want to please your customers and offer them a quality experience, you have to make sure that the custom formulations that you come up with are worth using to begin with. What would make your products stand out from the competition? This is something that takes years to accomplish, to say nothing of the costs.
It's certainly ambitious to want to fund the development of your own product line but in many cases it's not realistic, nor is it a smart business move. This is especially the case if you aren't yet fully established and don't have a lot of money or resources to work with as a brand. If you want a cleaner and more actionable solution for selling your own skin care products, the private label route might be the better option for you.
By using private label skin care products, you can bypass the startup costs of developing your own line and immediately start selling these quality items to your clients or customers. Whether you are a longtime spa owner who wants to start stocking their establishment with their own line of natural skin care and hair care products, or if you simply want to start a side business at home as an influencer selling your own aromatherapy products on social media, the right private label opportunity can support your vision.
Prioritizing Natural Products For Your Brand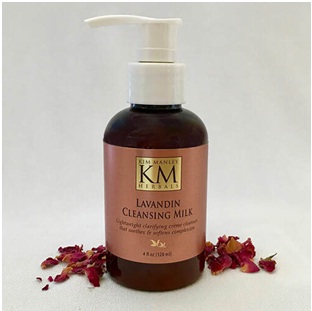 Creating a marketable skin care brand requires an awareness of current trends as well as what's actually good and beneficial for our bodies. With growing concern over what we put on our skin, and the ingredients that are used in many common products, it makes sense that you would want to develop a brand that prioritizes quality over anything else.
Wholesome skincare products that feature all-natural plant-based ingredients are beginning to dominate the market for good reason. A lengthy label full of unpronounceable ingredients is a huge turn-off for consumers, who are beginning to understand the dangers of relying on artificial chemicals and irritants. Even if some of these ingredients can help drive down the cost of soaps and shampoos, they aren't worth using if they harm our skin and the environment.
If you are in the process of putting together your own brand of products and are considering private labeling as an option, it's important to recognize that quality ingredients and formulas come first. Providing your customers or clientele with a valuable, enriching experience will go a long way toward helping you to solidify your brand and garner great reviews. Savvy consumers are becoming more aware of how certain artificial ingredients trigger skin reactions and which ingredients are harmful for the environment, so it's imperative to steer clear of these kinds of products if you want to build a lasting brand.
Another reason why quality ingredients matter when it comes to the products you choose for your brand is simply that they will produce better results. All-natural plant-based ingredients work wonders for cleansing, moisturizing, anti-aging, and general body care. By offering a superior product for your customers that may actually help them achieve the results they are looking for, your skin care line will stand out from the competition.
Being environmentally aware as a brand or company is also another key element here that you want to consider as you look for a private label skin care manufacturer. Even if your brand isn't entirely focused on being ecologically friendly or vegan, you still want to position yourself as forward-thinking and not rely on products or ingredients that could turn away a large segment of potential customers. By making a point to source your products from an environmentally-conscious company, you will not only be doing your part for the natural world, you will also send a message to your customers that your brand is caring, compassionate, and actually invested in the integrity of their own products.
The Process of Selling Private Label Products
One of the best parts about using private label products for your skin care business is that the process is actually very straightforward. Even if you are starting off from scratch and still need to create the proper labels and solidify your brand message, there really aren't that many steps to think about.
Below we will walk you through the most important steps that you will want to consider if you are interested in private label skin care and what it can do for your business.
Understand Your Brand Goals
Before anything, you will first want to nail down your business goals. What kind of message do you want to send with your brand and what are you trying to accomplish by selling personal care products?
If you operate a spa, for instance, you might be interested in utilizing a wide variety of high-quality aromatherapy skincare products that can help your clients feel relaxed and pampered. If you manage a small salon, maybe you will want to prioritize herbal shampoos and conditioners and only carry one or two skincare-specific products. On the other hand, if you are a blogger or influencer, perhaps you will want to center your product line around a handful of very specific items such as a beneficial wellness formula or moisturizer.
The way you intend on marketing your brand and the products you sell, as well as the overarching theme of your business, all need to be taken into consideration when you start up a skincare line. The products you select should be perfectly aligned with your business and should enable you to accomplish your goals. Outside of simply "making money," you will want to consider how these products could widen your audience, strengthen customer loyalty, encourage repeat business, or increase the scope of your business and what you can offer clients entirely.
Selecting the Products You Want to Sell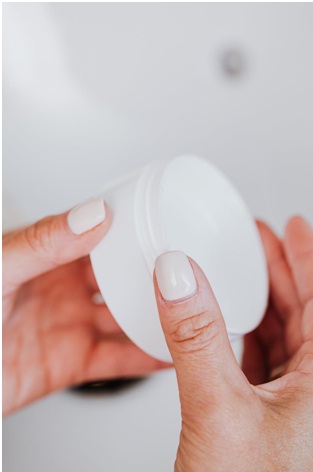 Deciding which products to carry can either be an exciting or frustrating experience, depending on whether or not you know what you're looking for from the onset or not. When it comes to finding a reputable source for your private label products, consider the following:
Does the company have a wide selection of products that actually fit your needs?
Are the products in question formulated with high-quality ingredients?
Does the company have plenty of years of experience in producing quality skin care solutions?
Is the company flexible when it comes to pricing? Low order minimums are a good sign.
Does the company have great reviews when it comes to their own products?
Are there additional or exclusive product options available?
High-quality is a must when it comes to the private label offerings that you select. The company in question should be known for their high degree of care that goes into each of their formulas, so this same quality will be reflected in your own line. You want each of your products to fully meet the needs of your customers, offering them an indulgent and rewarding experience with every purchase. This is the way you build a following and expand your customer base as a skincare brand.
Here at KM Herbals, we offer a robust selection of the finest skincare products, all of which are available as private label options for your business. We are an aromatherapy skincare company that crafts each of our products with organic and natural wildcrafted ingredients, for a superior level of quality that you can see and feel. Our extensive line of products includes high-quality cleansers, plant-based moisturizers, aromatherapy blends (perfect for spas!), and even body creams, shampoos, and shaving products as well, all of which are formulated using our wealth of knowledge when it comes to botanicals and essential oils. When you inquire for a professional account with us, you will gain access to our extended premier stock formula line of both scented and unscented product options.
Develop Your Branding and Labels
Now that you have a luxurious and dependable product line, you need to take some time to develop your own labels. This might wind up being the most comprehensive part of the whole process. The way you label your products says a lot about you as a brand. While you don't want to "judge a book by its cover," a strong first impression is important for any product, especially in the beauty industry. If your product is sitting on a shelf, you want it to be eye-catching and perfectly reflect your brand.
You can't start developing your own labels before you actually select your products, but you can start designing around your logo and go from there. Think about the kind of messaging you want on your products, how the names of your products will communicate results, and what kinds of supplemental information you might want to include on a label.
A well-crafted label is an advertisement unto itself. If you have to spend some money on a professional graphic design studio in order to get the proper look and feel here, this is definitely an avenue you should consider. Even if you are a small operation and want to sell a few products out of your home every now and then, a professional and beautifully-designed label will go a long way toward communicating your brand message and promoting your products.
Building a Customer Base and Selling Your Products
Marketing your products is the fun part of launching a skincare line, but you want to be careful to approach this the right way. If you have procured a quality product that aligns with your brand, and if you have taken the necessary steps to develop an attractive label for these products, your job here will be much easier.
There's a lot that goes into selling any product, let alone a high-end skincare product. What you want to focus on more so than the "sales" aspect is building a trusting customer base. Create your product line around solving issues that your clients or customers often face, and be attentive to their needs. Reach out to customers, listen to their feedback, and position your new private label products as a means of fixing or righting those problems as they arise.
Explore potentially lucrative marketing channels by exploring what other leaders in your industry are doing. Leveraging the power of social media, for instance, is extremely popular and effective in both the health and wellness community as well as for sellers of quality skincare products. Use this to your advantage to save on marketing costs.
Above all else, make sure you are putting your customers first. If you have invested in a high-quality private label skin care line and have developed a strong brand message around these products, you can focus your efforts on meeting the needs of your customers.
The Best Private Label Skin Care Products For Your Business
For a truly high-quality line of skincare and personal care products that have been crafted with sustainability and wellness in mind, we have exactly what you are looking for here at KM Herbals. Our selection of spa-quality products can help you strengthen your brand, by offering your customers a superior product that includes only the best plant-based ingredients.
All of our products are handcrafted in small batches, with both product efficacy and environmental sustainability in mind. You don't have to fret about finding a reliable source for your private label goods, as we have the quality and the selection that is just what you need for starting your own skincare line. If you are looking for a private label product line and a supplier that puts customer satisfaction first, reach out to us and we can help you get started. You can view our wholesale and private label offerings here, or contact us at 707-878-2980 for further details.